About MITE

General Information

About Macao

Exhibitor

Official Service Provider

Buyer

Trade Visitor

Services of Trade Visitor

Information
About Macao
Located at the mouth of the Pearl River Delta and adjacent to Guangdong Province, Macao is about 60 kilometers away from Hong Kong. In 2005, the Historic Centre of Macao was inscribed on the UNESCO World Heritage List, enabling Macao to further demonstrate its unique historical and cultural features to the world. Being an important link of the Maritime Silk Road in the 21st Century, Macao is striving towards the goals of economic diversification and becoming a "World Centre of Tourism and Leisure", gradually becoming one of the most important tourism destinations as well as tourism industry gathering places in the Asia-Pacific region.

In recent years, Macao has reaped multiple awards in the tourism industry. Macao was ranked as 2017 Asia "Top 10 Holiday Destination" from the "Best In Travel" poll by an online travel magazine "Smart Travel Asia". In 2016, Macao was selected as "The Best Family Destination" by the "Travel + Leisure" magazine. In 2015, the globally-acclaimed travel guide book "Lonely Planet" has named Macao as one of "Lonely Planet's Best in Travel 2015 - Top 10 Regions", making it the only finalist among Mainland China, Hong Kong, Macao and Taiwan region.

Apart from the Ruins of St. Paul's, the Macau Tower, the A-Ma Temple and other famous tourist attractions, Macao displays its charms with a perfect blend of Chinese and Western culture in food, with restaurants over a hundred years, and the hidden traditional handicraft shops in the alleys.

Under the implementation of the "one country, two systems", Macao enjoys the advantages on location, market and capital, which are all beneficial to the development of tourism. With utilizing the opportunity of constructing the Guangdong-Hong Kong-Macao Greater Bay Area, capitalizing on Macao's marine resources and benefiting by the opening of the Hong Kong-Zhuhai-Macao Bridge, Macao Government Tourism Office will actively develop new tourism products, enhance promotion with other members of the "China Maritime Silk Road Tourism Promotion Alliance", explore and expand international tourism markets for Macao in 2018.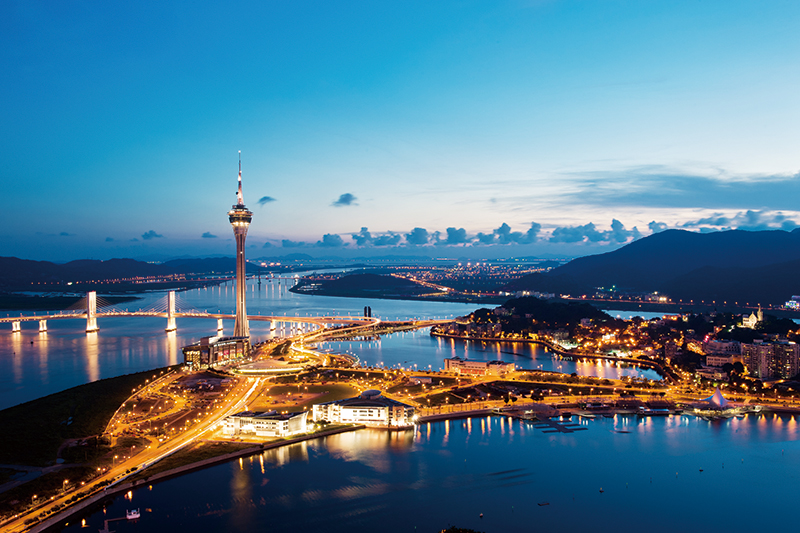 www.cmitc.com copyright © 「6th Macao international tourism (industry) Expo」